I honestly don't like watching remakes but having watched Arnold Schwarzenegger's version of Conan, I dare say I'll be the first one to line up on theater to watch Conan the Barbarian movie. The story is about a boy, who was sold into slavery and ends up growing into a man seeking revenge against the warlord who massacred his tribe.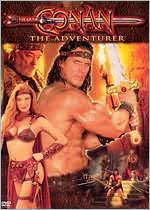 Stephen Lang will play the role of the villain as Khalar Singh in the upcoming Conan movie.While the lead role will be portrayed by Jason Momoa. Conan movie is directed by Marcus Nispel following the scripts written by Dirk Blackman and Robert E. Howard.
Watch the Conan movie trailer!
Share this: